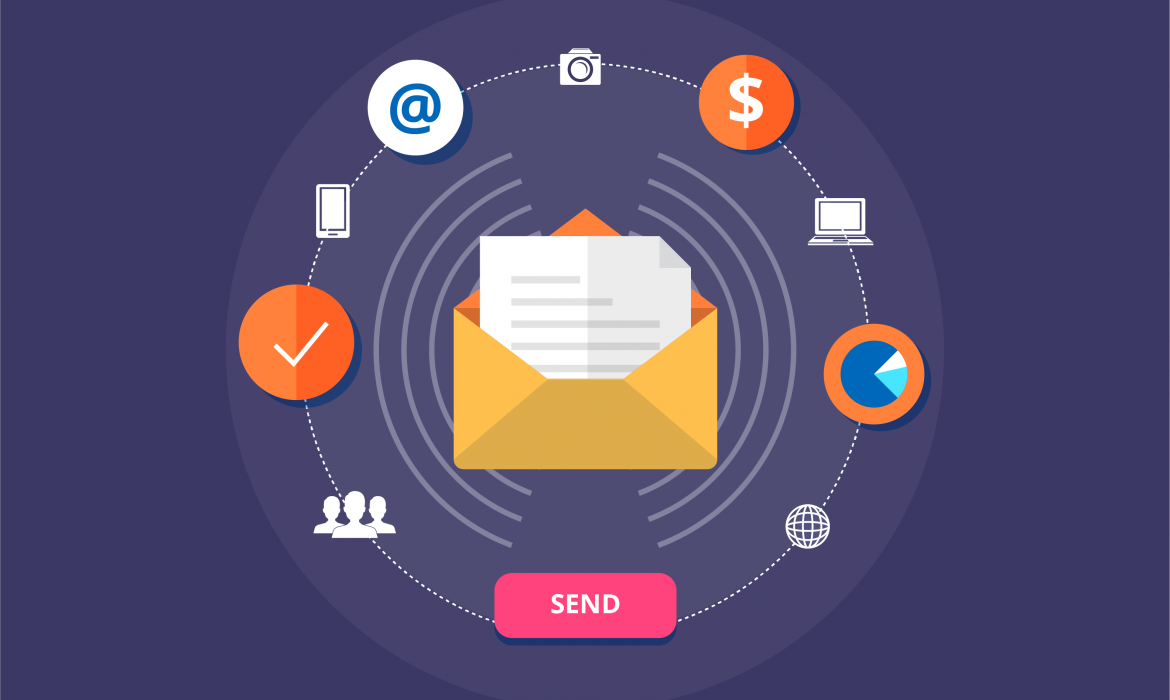 How To Adapt Email Marketing To Your Business Strategy
According to Statista, there are 4.03 billion email users worldwide and about 306.4 billion emails are sent every day. This widespread use has a very obvious meaning for the business world, that is, it is possible to reach a large number of people effectively via e-mails.
Email gives marketers the ability to reach people in nearly every segment. This way, marketers can interact with their target audience, promote their business, and most importantly, drive sales or web traffic to their companies. Let's take a look at why you should give huge importance to email marketing, which is often overlooked even by business professionals.
Why Does Email Marketing Matter So Much?
Seen as one of the best marketing channels by most marketers, email marketing is an important opportunity that businesses of all sizes can easily implement in their marketing strategies and should be taken seriously. There are many different reasons for this.
Due to its low cost, email marketing is budget friendly compared to most marketing strategies such as SEO, PPC and affiliate marketing and it has a very high return on investment.
It can be deployed on a large scale to a large number of buyers. It is quick and easy enough to respond to market demands or consumer sentiment.
It allows you to leverage personalization technologies to deliver highly targeted content.
Email marketing is key to meeting consumer expectations and increasing engagement. It can connect all your marketing channels to deliver a dynamic brand experience. 
It has the potential to drive traffic to your website and increase sales. It is also highly measurable; you can monitor metrics in detail and remove guesswork from your email strategy.
Business owners can see which emails are delivered, which go to disabled email addresses, which are opened, which are deleted immediately and redirect customers to the website.
Email marketing is a unique opportunity to be involved in the daily lives of your target audience. You can divide your subscriber lists into different groups and send the most relevant content and offers to each segment.
Email marketing plays a role at every stage of the buying cycle; It can be used effectively in the information and research phase, during the conversion and later in the customer retention process.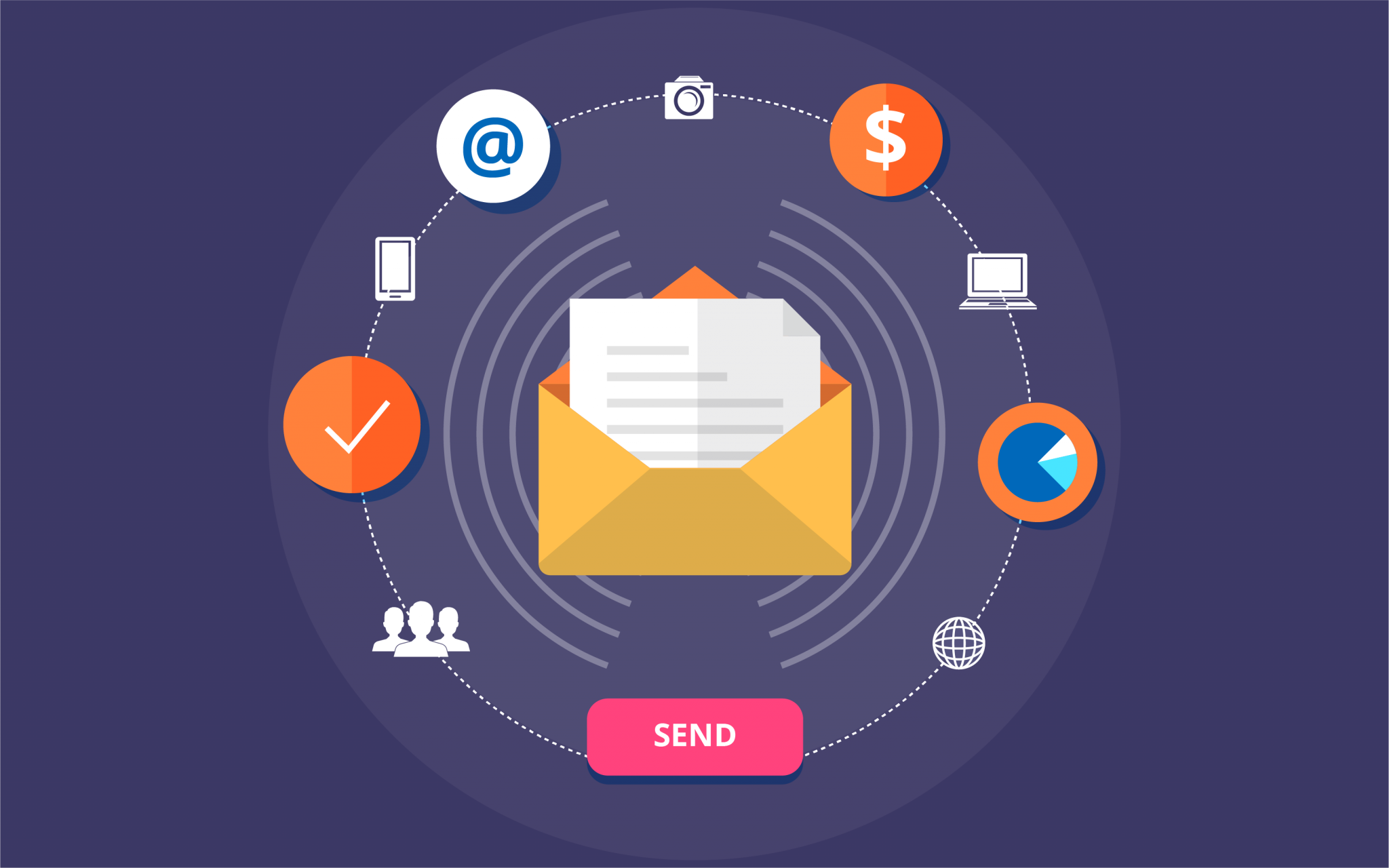 How To Use Email Marketing In Your Business Strategy
Email marketing is an effective sales factor when it is done successfully and the appropriate steps are followed. Otherwise, it can become unsolicited emails that disturb customers and are marked as spam mail.
Today, email marketing has come to be nicknamed "permission marketing". Before companies start sending emails, they should ask their members for permission to send emails. When the member accepts to receive mail, it is time to personalize and create data.
Visitors to your site, members who come via email or mobile, and social media followers will appreciate your brand more if the messages you convey to them are personal. Add personal recommendations to your emails for ultimate one-on-one communication. For example, you can prepare a personal recommendation mail based on your member's visit to your site. Adding personal recommendations to marketing emails increases open-click rates by 25-35% and sales rates by 15-25%.
Take Advantage of Email Templates
It is very important to use images or templates that increase the rate of clicks and user returns of emails. The use of templates in marketing campaigns attracts the attention of consumers and leads to more feedback. In addition, the use of visual elements creates a more positive effect as it makes the content easier to understand.
Instead of optimizing the images and the layout of the mail yourself, you can choose ready-made templates offered by email marketing tools. You can use templates in your email marketing campaigns to both get new ideas and save time spent on design.
Optimize Texts, Images, And Buttons
Once customers open your emails, the buttons with your call-to-action are essential for guiding people to take the next step in their relationship with your brand. While the subject line is a big factor in whether people open your emails or not, the text and images in the body of the email are also of great importance in whether or not they read the email.
The best way to optimize them is to A/B test two different subject lines and two different content and see which gets better results. The same strategy also applies to buttons. You can try to give different colors or CTAs to your mail buttons.
A/B Testing for Successful Email Marketing
When creating an email marketing campaign, A/B testing that can be used in all areas of the web world and in real life. It will ensure that you get the maximum efficiency from your campaign.
The logic of A/B testing consists of testing two different variations of a state. E.g; By preparing your email template in two different ways, you can try which one gets the most conversions and use the template you get the most feedback for that campaign.
The same test can be used for demographic targeting as well. For example, you can send a campaign to two different age groups, gender, geographic location, or split any data that can be tested. In this way, you can test in which group the mails returning to sales are more.