Rediscover The Power Of The Mailbox
Make email marketing one of the most popular, budget-friendly and effective methods of digital marketing the perfect part of your multichannel communication strategy.
Easily Send Personalized, Engaging, and Creative Emails
You can add dynamic fields containing personal information about your customers to the emails you create with Netmera and increase the number of email openings. All you have to do is push your imagination. With Netmera's drag and drop content editor, you can create great content without the need for an IT team or an advertising agency. You can also quickly start sending emails by choosing any ready-made email templates we have prepared for you.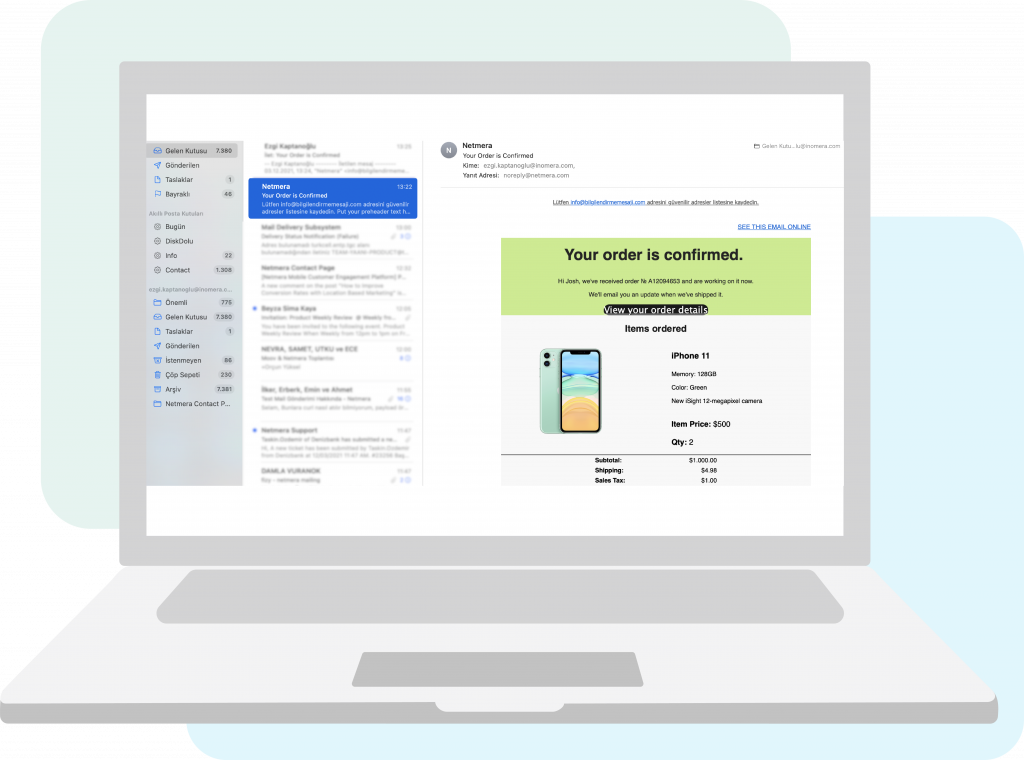 Trigger Automatic Emails With Customer Actions
Netmera tracks and processes every customer action on your mobile app or website in seconds. You can increase opening and conversion rates by sending emails to the right customers at the right time with Netmera Orchestration Marketing Automation tool. For example, when the customer completes the order process via the mobile app, you can send an automatic email stating that the transaction has been completed successfully.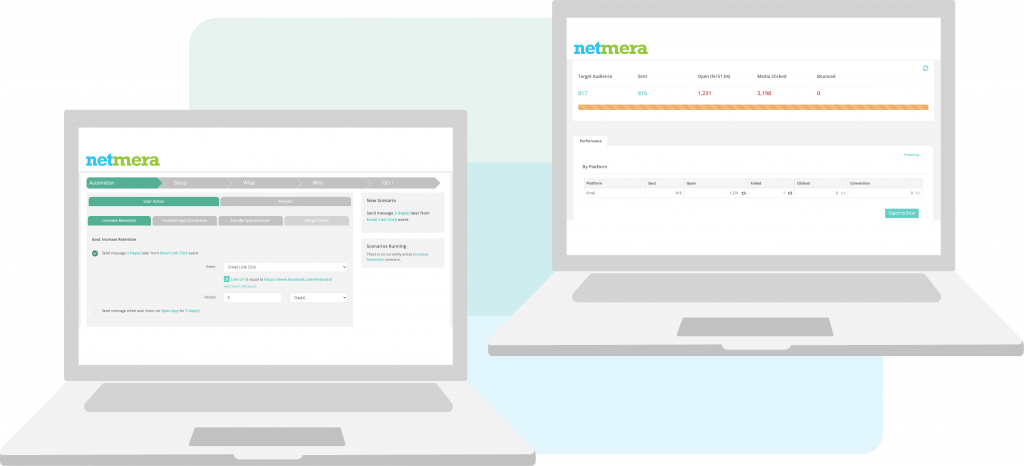 Monitor Post Performance Instantly
Netmera optimizes each customer interaction through AI-based performance analytics reports and insights. You can track your campaign performance in detail from the report screens in all the emails you have sent with Netmera. Reports will help you create different scenarios such as sending a new email, sms or push notification after a certain period of time to users who click on one of the links in the email.