Powerful, simple, product analytics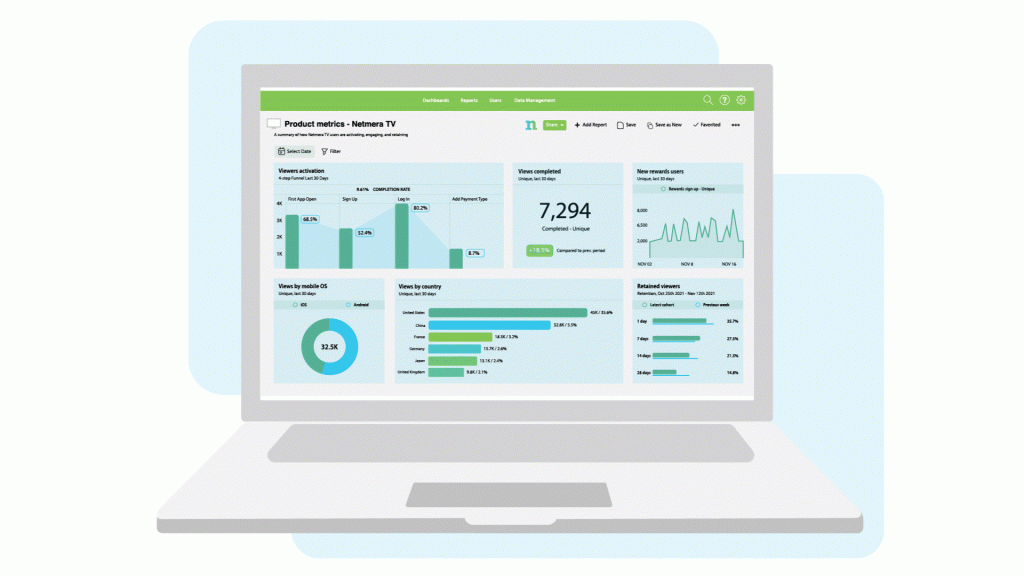 Netmera's powerful and intelligent analytics solutions
process millions of data to help you rule all the metrics and better understand
how your service is used to increase revenues, conversions, and active users through improving customer experience.
Manage all metrics on your service to understand how your service is used. Easily access funnel analytics and screen flows to get detailed reports and insights on user activities, customer sessions and more. You can track, monitor, and analyze every action of your customers on mobile, web, and desktop applications.
Netmera's powerful analytics data helps you measure conversion rates, retention rates, and revenue.
Manage and improve your metrics such as activations, subscribers, and lifetime values.
Improve your campaign strategy to boost leads, retention and conversions.
Optimize your marketing performance firsthand with helpful insights and reports.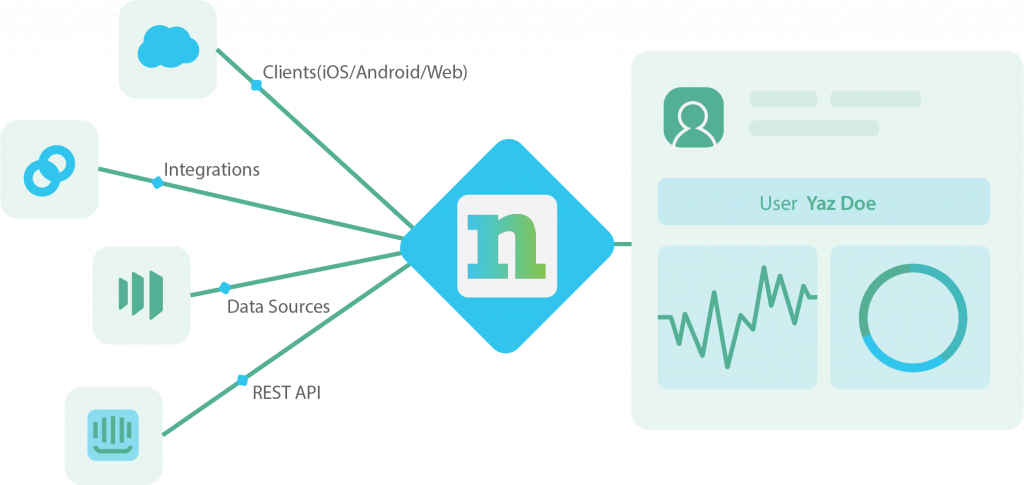 Netmera architecture allows you to visualize the data you need from any source and understand it. You can feed as much real time or asynchronous data as you want to Netmera via REST API or SDKs. You will save time and workforce by quickly linking your applications to data in your existing systems with easy integration.
Netmera does not share your data with any third party organizations under Data Privacy. We ensure continued compliance with data processor obligations under GDPR. All personal data transactions are logged step-by-step and are available only to authorized users. All your data is protected with Disaster Recovery.